Meet Our Lawyers
Without exception, the lawyers at Thai Legal & Associates are exceptional. Each adds something unique to our firm. They are achievers, constantly striving to raise the bar.
Khun Kamnod Soponvasu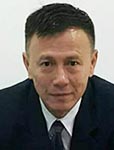 Founder & Managing Director, Khun Kamnod Soponvasu, acquired his Bachelor of Liberal Law (LLB) in 1978 and attained his Barrister at Law in 1980. A lawyer with an international awareness, Khun Kamnod Soponvasu has earned his Notarial Services Attorney license and is an authorized representative in patent registration of the Intellectual Property Department (IPD).
Realizing the importance of continuous learning and to keep up to date with the ever changing laws, he received his Master of Liberal Law (LLM) in business law in 2006, graduating in the top of his class with honors.
His legal profession began in 1981 in Bangkok. One year later, he opened his office in Pattaya. A socially active law professional, he has been the president of the Rotary Club in Pattaya, a member of senatorial election committees and a member of the Lawyer's Council in Pattaya Provincial Court.
Career wise, he is well experienced in litigation, both civil and criminal, in such cases as labor, estate, family disputes, violations, land acquisition, company partnership, hiring, marriage and partnership disputes between Thai partner and a foreigner, to name but a few.
Khun Kamnod Soponvasu also provides legal consultation to foreign investors and residents in Thailand regarding business establishment, company formation, all kinds of contracts, wills and testaments, tax planning as well as visas and work permits.
Khun Pornchai Kokiattrakul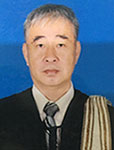 The second senior lawyer working at Thai Legal & Associates is Khun Pornchai Kokiattrakul.
Khun Pornchai studied at Ramkhamhaeng University and obtained his license from the Law Society of Thailand in the year 1984.
As a member of the Lawyer's Council in Pattaya Provincial Court, Khun Pornchai has in-depth experience in business law, family law, last wills and testaments, drafting all kinds of contracts and is also licensed as a notary public.
He is practicing law at Thai Legal & Associates since 2004.